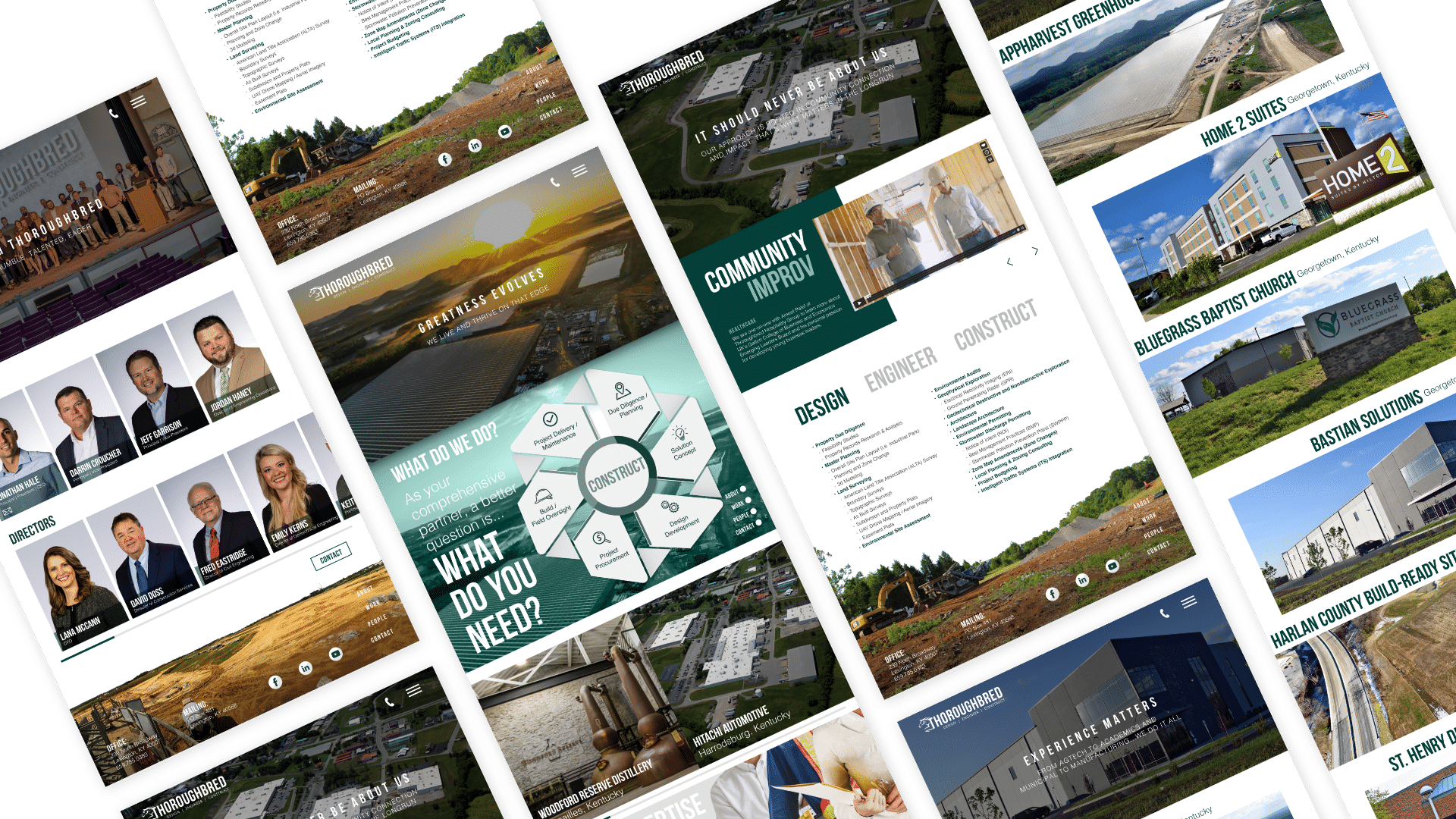 Marketing Agility to Match Speed of Service
Between expanding service divisions, elevated projects and a growing company, it was time for a complete brand overhaul centered around "Design, Engineer, Construct." While the logo, print collateral and digital marketing assets are entirely different, Thoroughbred's commitment to community, client and team will never waiver.
Kismet led creative concepting, budget development, production, editing and strategic release of multiple video campaigns. "Community Improv" is a collection of humanizing micro episodes featuring people and organizations building up our communities. "Ride with Us" episodes offer a high-octane look into a day in the life of Thoroughbred team members.
Thoroughbred's rebrand rolled directly into discovery and design for a new, user-intuitive website. In addition to the standard information found on a professional services firm's website, this site serves as the core of a focused digital strategy encompassing brand awareness, client acquisition and team member recruitment.
Thoroughbred's investment did not focus solely on marketing assets, but also embraced successive business development training sessions for their entire company. Thoroughbred team members learned how to position the firm, qualify and develop leads, hook a prospect and land a project. This also elevated both company culture and industry reputation.